News from Maison de la Gare
To Mongolia for Maison de la Gare
Tweeter
An amazing fundraiser for the talibé children
Former MDG volunteer Dan Lawson and his friends Xan Wood, Tom Nelson and Ben Palmer have just completed an incredible trek from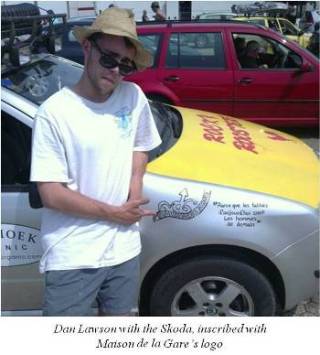 Bodiam Castle in southern England to Ulaanbaatar, Mongolia, raising £1,484 ($2,400 U.S.) for Maison de la Gare as part of the famed Mongol Rally.

They successfully completed the 16,000 km challenge in 41 days and 2 hours, including 4 days crossing Mongolia. Their route took them through 19 countries crossing a third of the world's land mass, three deserts and five mountain ranges.

Dan, Xan, Tom and Ben bought a trusty 1-litre-engine Skoda for this journey and, for the most part, and it never really failed them. They had to have the car serviced on four occasions, each lasting about five hours of battling thoughts of failure. The damage report: nine spark plugs, two fuel injectors, one tyre, and one window (which they smashed themselves with a rock to get the keys that
were locked inside).

Their route took them through Europe to Istanbul, and then facing the Skoda's first real challenges in the mountains of northern Turkey. On across Georgia and the Caspian Sea, to the "Gates of Hell" gas craters in Turkmenistan, and the wonders of Khiva, Bukhara and Samarkand in Uzbekistan. They finally made it to Mongolia after a difficult nine hour border crossing from Kazakhstan into Russia. This was their favorite part of the trip, with wild horses, camels, sleeping in a yurt, and frantically pushing the Skoda out of a wild river.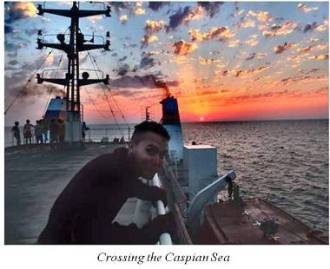 But their battle wagon made it!

"Why did we do it? To put it simply we knew it would be a lot of fun, and it was. If you can raise some money for a good cause on your travels then that's a huge bonus as well! Maison de la Gare is a really impressive charity and they use donations effectively, directly benefiting the kids by dramatically altering their life chances in every respect."

This amazing journey joins two other memorable fundraisers by English supporters of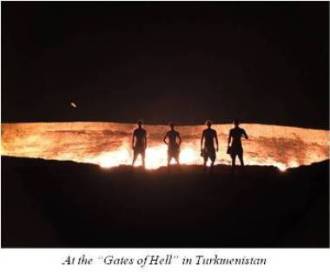 Maison de la Gare and the talibé children, in the span of little over a year:
- in mid 2012,Venetia Willis and three friends undertook the "Three-Peak Challenge", climbing the three highest mountains in England, Scotland and Wales in under 24 hours. They raised over £1,100 ($1,750 U.S.) for MDG.
- in the fall of 2012, Janek Seevaratnam sacrificed his beautiful dreadlocks, also raising over £1,100 for MDG from 66 donors.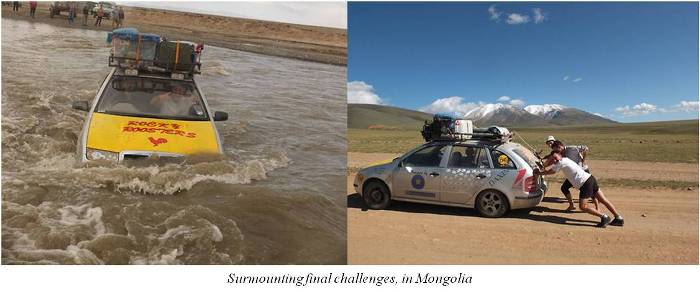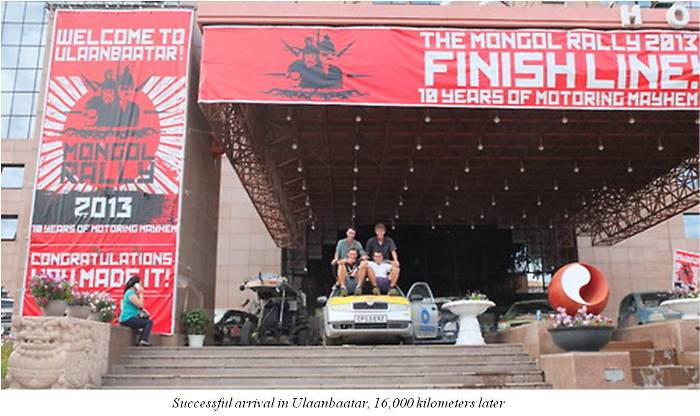 Tweeter
You would like to support our efforts? Please click here: